BeerCanMan.com
1-866-9-CANMAN
(1-866-922-6626)

SELL TO ME
Click Here!


For Sale:
Cone Tops
Flat Tops
Tabs
Over 12 oz
Breweriana
Soda/Other

My Collection
Your Want List
Search This Site
Contact Info

Dumping Info
Nice Finds
Other Neat Stuff
Links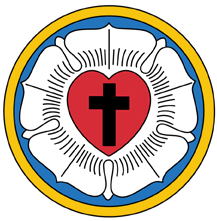 THE online place to buy, sell, trade, and consign vintage old beer cans and brewery collectibles




Sell your old beer cans to me for cash! Call toll free 1-866-9-CANMAN (1-866-922-6626) or EMAIL ME and let's talk about your beer cans. I am always buying old US flat top and cone top beer cans, as well as some of the early or rare pull tab cans. Whether you've got a large collection or just a single can I'd love to hear about it! I am a COLLECTOR (collecting for nearly 40 years) and this is my HOBBY. I do, however, spend cash on cans I need and cans for my trade stock. Whatever you do with your old cans, please use common sense so you don't get taken advantage of.

Want to win an indoor flat top

beer can

? Send me an email asking to be

added

to the

mailing list and you're automatically entered

in the

drawing

. Limit 1 can per person per decade

.



The Beer Magazine Viewer (BMV) is a Java program for viewing and keyword search of beer can collecting magazines. Over 19,500 pages of nine different publications have been scanned into a digital archive.

Click the BMV DVD graphic to the left for details or to order from my good friend, Randy

Karasek. If you are a Rusty Bunch member you can buy a copy for only $5 (yes, that's only FIVE DOLLARS)! If you're not a Rusty Bunch member ... you should be! Visit

www.therustybunch.com

and join today.


Click - I'm on FaceBook! If you "Like" me on FaceBook
you'll automatically be entered into a drawing for a free
flat top beer can!


Privacy Statement: We collect no personal information. Copyright 1999-2014 © Steve Gordon, www.BeerCanMan.com, Online since August 27, 1999!